Las Vegas
Injury Attorney
Las Vegas injury attorney Betsy Jefferis-Aguilar is committed to helping injured victims like you get back on their feet financially. Call: 702-628-9888.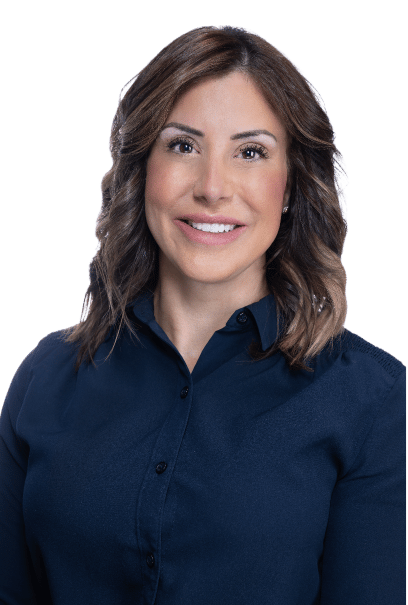 Betsy was born in Palo Alto, California and raised in Henderson, Nevada. After graduating from Basic High School, Betsy attended Southern Utah University — obtaining degrees in both History and Political Science. Betsy also received her Secondary Education Teaching Certification and taught high school Spanish, History and Sociology. After a few years of teaching, Betsy decided to attend law school in Houston, Texas at the Thurgood Marshall School of Law. While in law school, Betsy participated in the Student Bar Association, serving as its historian for two years, and was a law clerk at a local boutique firm in Pearland, Texas.
After law school, Betsy returned to the Las Vegas area to start her legal career.  Initially, Betsy worked for insurance defense law firms. Betsy worked on a variety of large cases — including, wrongful death, negligent security, and premises liability claims. Betsy's experience defending these types of cases provided her with valuable insight as to how the insurance companies value and analyze claims. Now that Betsy is on the "other side," she uses that knowledge to help injured people maximize the value of their cases.
Since she started representing injured people, Betsy has recovered millions of dollars for clients in motor vehicle accident cases, premise cases, and insurance bad faith cases. She also secured a trial victory from a car accident case where the client died from a condition unrelated to the accident. The insurance company wanted to dimmish her client's injuries because he was no longer alive, but Betsy fought for her client to achieve a successful verdict.
In her free time, Betsy enjoys spending time with her family and five rescue dogs. She also volunteers with multiple dog rescues to transport dogs so they can be successfully adopted and find their forever homes.