Las Vegas Injury Attorneys
Millions of people suffer significant harm and life-altering injuries every year because of the negligence or recklessness of someone else. At Hicks & Brasier, our injury attorneys are here to help you recover. If your injuries have caused you to miss work, endure pain and suffering, and be swamped with staggering medical expenses, our legal team can help you find financial relief.
Reach out to the accident attorneys at Hicks & Brasier for a free, no-risk consultation and discover how we can help you recover compensation. 702-628-9888.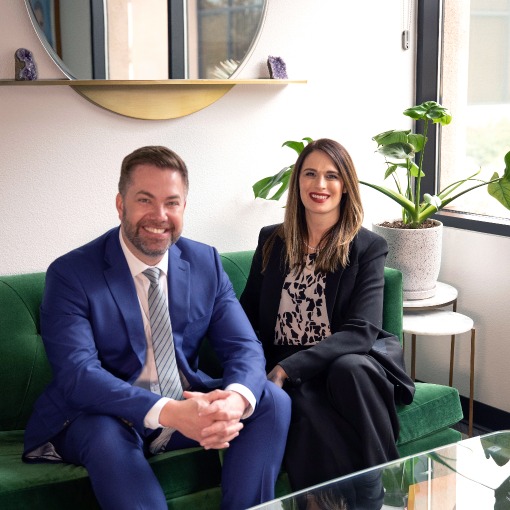 The Las Vegas injury attorneys at Hicks & Brasier handle a wide range of injury cases. Some of our areas of practice include:
From minor fender benders to catastrophic collisions, car accidents injure and kill millions of people every year. In 2018 alone, 33,654 crashes took the lives of 36,560 people. Approximately 300 of those accidents were in Nevada, where 330 people died. Many of those who survived suffered injuries so severe that they required ongoing medical care and victims were unable to work. At Hicks & Brasier, we help accident victims recover compensation for such losses.
Motorcycles are less visible, less stable, and far less crashworthy than four-wheel vehicles. As a result, motorcyclists are at a much higher risk of getting injured or killed in a crash. The National Highway Safety Administration reported that 4,985 motorcyclists lost their lives in 2018. Approximately 82,000 bikers were seriously injured. Our motorcycle accident attorneys help Nevada motorcyclists recover compensation for their losses after a crash.
Large commercial trucks can weigh 20 to 30 times more than passenger vehicles. This makes people in smaller cars and trucks significantly more vulnerable when accidents happen. In fact, most people who are seriously injured or killed in trucking crashes are passenger vehicle occupants. If you were injured or your loved one was killed in a trucking accident in Nevada, our injury lawyers can help.
Uber, Lyft, and robotaxis are common sites in Las Vegas and while they are commonly referred to as safer modes of transportation, rideshare accidents still occur quite frequently. According to a 2019 Uber report, 97 fatal crashes took the lives of 107 people in 2017 and 2018. The number of injury accidents involving Uber, Lyft, and other rideshare companies has not been determined. At Hicks & Brasier, our accident lawyers can help victims of rideshare accidents recover compensation for their injuries.
Wrongful death cases often arise from motor vehicle accidents, medical negligence, and slips & falls. When a person is killed because of the negligence or recklessness of someone else, surviving family members are often left with significant medical and funeral expenses in addition to the emotional devastation of losing a loved one. Our attorneys fight for the rights of the deceased and his/her grieving family members during this difficult time.
Approximately 294,000 people in America are currently living with a serious spinal cord injury and there are over 17,800 new cases every year. Spinal injuries often result in loss of sensation, paralysis, and autonomic function. If you suffered a spinal cord injury in a car accident, slip & fall, or assault, our attorneys can help you recover compensation to pay for your ongoing medical care, lost wages, and pain and suffering.
The most common causes of traumatic brain injuries are motor vehicle accidents, slips & falls, and violence. Traumatic brain injuries often result in cognitive disability, emotional problems, and poor motor function. Approximately 5.4 million people in America are currently living with a disability caused by a TBI. At Hicks & Brasier, we help brain injury victims recover compensation for their financial losses and pain and suffering.
Slips, trips, and falls are responsible for approximately 12% of emergency room visits in the United States. In about 20% to 30% of these cases, people are severely injured. The Consumer Product Safety Commission reports that floors and flooring materials contribute to an estimated 2 million slip & fall injuries each year. People who are injured in fall accidents caused by the negligence of someone else can recover compensation to pay for medical bills, lost wages, and more.
Approximately 4.7 million people in the United States are bitten by dogs every year. In 2019, dog attacks killed 48 people. Those who survive a serious dog attack or an attack by another type of animal are often left with permanent scarring, disfigurement, and other life-altering injuries. When people are attacked by dogs or other animals, the pets' owners can be held liable for their injuries.
Unsafe products contribute to approximately 8,000 deaths and 15.5 million injuries every year. When products harm consumers because of poor design, material defects, manufacturing flaws, or dangerous ingredients, companies can be held liable for injuries and deaths.
Although drivers in Nevada are required to carry liability insurance to pay for injuries and losses they cause to others, an estimated 20% of motorists in the state are uninsured. Approximately 31% are underinsured. If you were injured by an uninsured or underinsured driver, you can file a claim against your own insurance policy to recover compensation for your injuries.
Regardless of the type of injury you have experienced, the lawyers at Hicks & Brasier will work diligently to maximize your recovery.
Very great people. I highly recommend this firm. This was the first time I ever needed to get an attorney, I'm glad I chose this firm. They are very kind people, they are very attentive and will do everything in their power to ensure you have the outcome you deserve. Alison is amazing as well as the rest of the staff. Thank you.
Akir_a san
If your looking for a good lawyer well you just found the most amazing absolutely greatest Firm in Nevada. Hicks & Brasier. Jonathan Hicks is a absolutely amazing genious in his field of work & a very intelligent person who truly extremely cares about his clients well being & health situations and will guarantee fight for u every step of the way.
jacob wilson
Amazing!!Very Friendly!!The best experience I have ever had with Hicks and Brasier I recommend them to everyone! I Got my settlement and I received the best of the best service keeping me updated and they are very well trained to help you your family and friends!
Alv Al