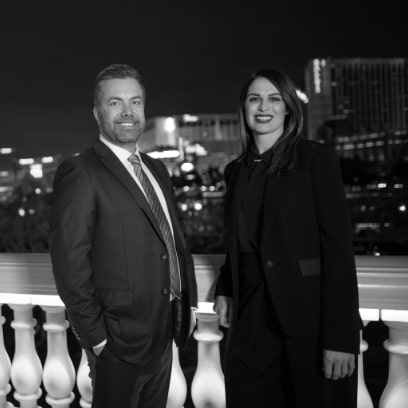 Uninsured & Underinsured Motorist Attorneys
Despite laws that require Nevada motorists to carry minimum liability insurance, approximately 20% of drivers in the state are uninsured. And many of those who do maintain insurance have limits that are not high enough to cover damages in a serious crash. An estimated 31% of Nevada drivers are underinsured, even though they carry the minimum coverage required by the state. Fortunately, if you were injured by an uninsured or underinsured motorist, you may be able to recover compensation by filing a claim against your own insurance policy. With decades of experience handling car accident claims, the Las Vegas accident lawyers at Hicks & Brasier can help ensure your claim is a success.
In an accident with an underinsured or uninsured motorist? Involved in a hit & run crash? Call the Las Vegas injury lawyers at Hicks & Brasier. 702-628-9888. Consultations are free.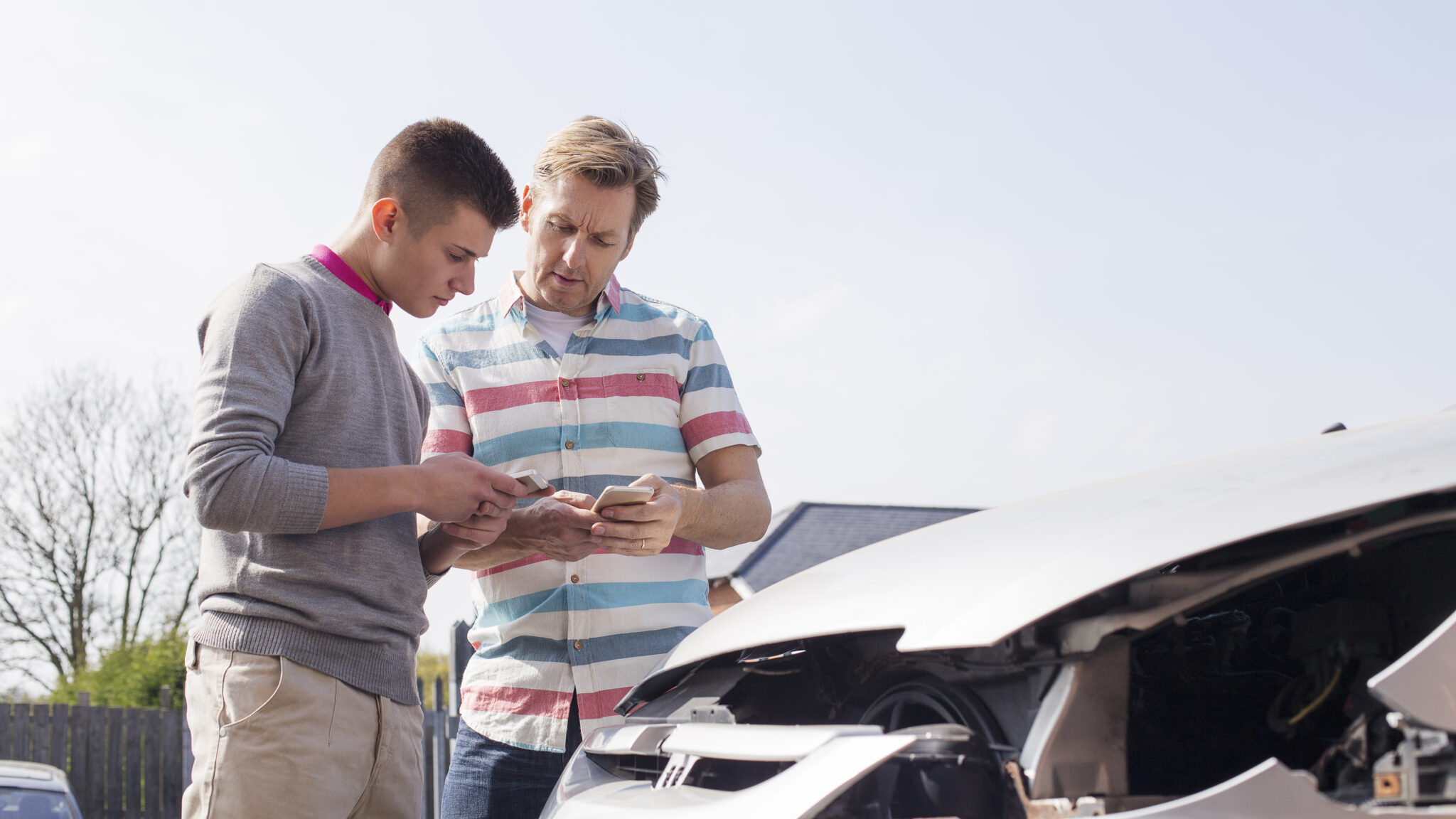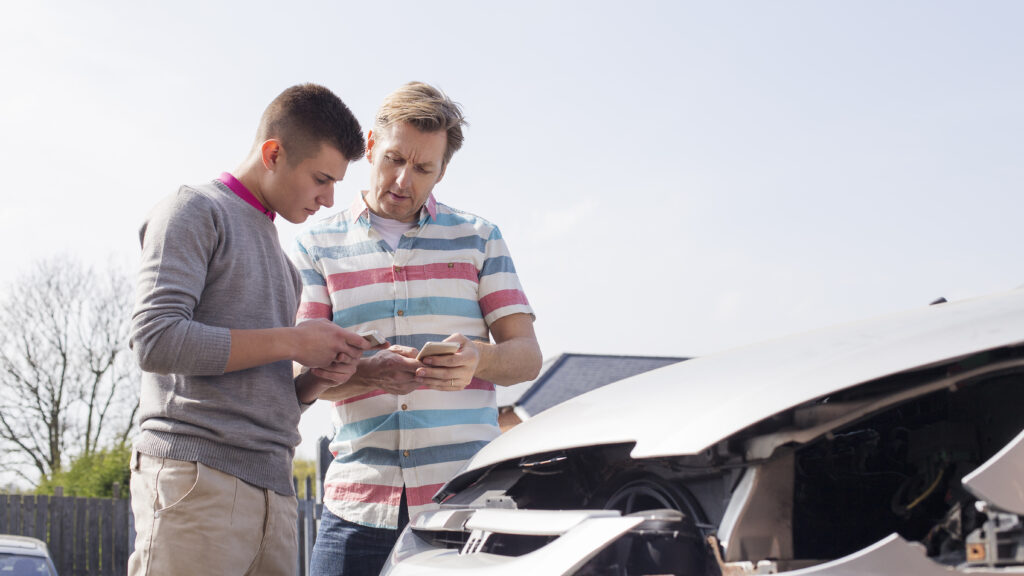 Nevada auto insurance provides coverage for injuries, deaths, and property damage caused by car accidents, truck crashes, pedestrian accidents, and motorcycle wrecks. Damages are typically paid for by the at-fault driver's insurance company, unless the driver is uninsured or underinsured. Since the amount and types of insurance coverages involved help determine how much you may be able to recover after a crash, it's important to familiarize yourself with the various types of auto insurance available to Nevada drivers.
Minimum Auto Liability Insurance Requirements
Effective July 1, 2018, the minimum motor vehicle liability insurance coverage in Nevada was increased to $25,000 in bodily injury per person, $50,000 in bodily injury per accident, and $20,000 in property damage coverage. This type of coverage only applies if the policyholder is responsible for the accident, and it only covers injuries and property damage to others. If the other driver is at fault, his or her auto liability insurance covers your damages. If the at-fault driver only maintains state minimums and you are seriously injured, however, the coverage will probably not be enough to pay for expensive medical bills, car repairs, or lost wages.
Additional Insurance Coverages Are Available
Drivers in Las Vegas can purchase additional insurance to help ensure that they, their passengers, and their property are protected if they suffer injuries or losses in a car accident.
Drivers who want to protect their motor vehicles from physical damage can purchase:
Collision Insurance Coverage: This type of coverage pays for the damage a collision causes to your vehicle, regardless of who is at fault for the crash.

Comprehensive Insurance Coverage: Comprehensive coverage insures your motor vehicle if something other than a crash causes damage.
Neither of these types of insurance coverages pay for injuries suffered by you or your passengers, however.
For a free, no-obligation consultation with an experienced car accident lawyer in Las Vegas, call 702-628-9888.
Uninsured & Underinsured Motorist Coverage
Nevada insurance companies are required to offer Uninsured & Underinsured Motorist (UM/UIM) coverage at a level that meets or exceeds the minimum liability limits in the state. If you have UM coverage, you automatically have UIM as well. To opt-out of these coverages, you must do so in writing at the time you originally obtain insurance with your insurance company. While the additional protection is optional, many Las Vegas accident lawyers highly recommend it.
Uninsured Motorist Insurance (UM):
This coverage pays for medical expenses, lost wages, and pain and suffering for you and your passengers if you are injured in a car accident caused by an uninsured driver.
Underinsured Motorist Insurance (UIM):
This coverage pays for medical expenses, lost wages, and pain and suffering for you and your passengers if you suffer injuries caused by a driver who has inadequate liability insurance coverage.
These coverages don't just apply to accidents involving your own vehicle. If you are in a crash while you're riding in someone else's car, or a negligent driver hits you while you are walking or riding a bicycle, and the at-fault driver is uninsured or underinsured, your UM/UIM coverage will likely apply.
MedPay Insurance in Nevada
Although your health insurance may pay for your medical expenses after a crash, you will likely be responsible for paying deductibles and copays. And, some health insurance companies won't pay for car accident injuries at all. Fortunately, Nevada law requires auto insurers to offer at least $1,000 in MedPay insurance coverage to help cover these expenses. Most insurers offer higher limits, with some offering up to $100,000 in coverage. When you have MedPay insurance, car accident injuries to you and your passengers are covered up to your policy limit without regard to fault.
Very great people. I highly recommend this firm. This was the first time I ever needed to get an attorney, I'm glad I chose this firm. They are very kind people, they are very attentive and will do everything in their power to ensure you have the outcome you deserve. Alison is amazing as well as the rest of the staff. Thank you.
Akir_a san
If your looking for a good lawyer well you just found the most amazing absolutely greatest Firm in Nevada. Hicks & Brasier. Jonathan Hicks is a absolutely amazing genious in his field of work & a very intelligent person who truly extremely cares about his clients well being & health situations and will guarantee fight for u every step of the way.
jacob wilson
Amazing!!Very Friendly!!The best experience I have ever had with Hicks and Brasier I recommend them to everyone! I Got my settlement and I received the best of the best service keeping me updated and they are very well trained to help you your family and friends!
Alv Al
Uninsured Motorist Coverage for Hit and Run Accidents
If you are injured in a motor vehicle accident and the at-fault driver flees the scene, recovering compensation for your medical bills, lost wages, and pain and suffering can be difficult – unless you are covered by an Uninsured Motorist policy. If the other driver cannot be located, he or she is then considered an uninsured motorist. Therefore, your injuries and those of your passengers are covered up to your Uninsured Motorist policy limits.
Recovering Compensation After an Uninsured or Underinsured Motorist Accident
Even your own insurance company may try to question your injuries, minimize your losses, delay paying out or deny your claim altogether. Don't let that encourage you to accept an inadequate settlement amount or discourage you from filing a lawsuit against them. Our accident attorneys can help you recover the money you need from the other driver, his or her insurance company, your own insurer, or all of the above.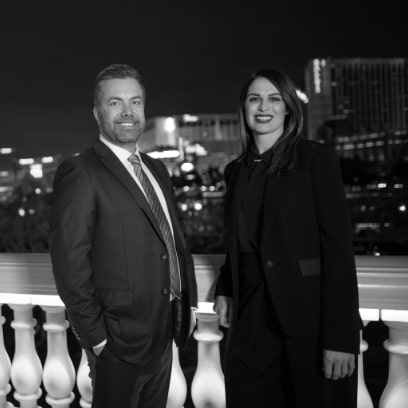 Our Practice Areas