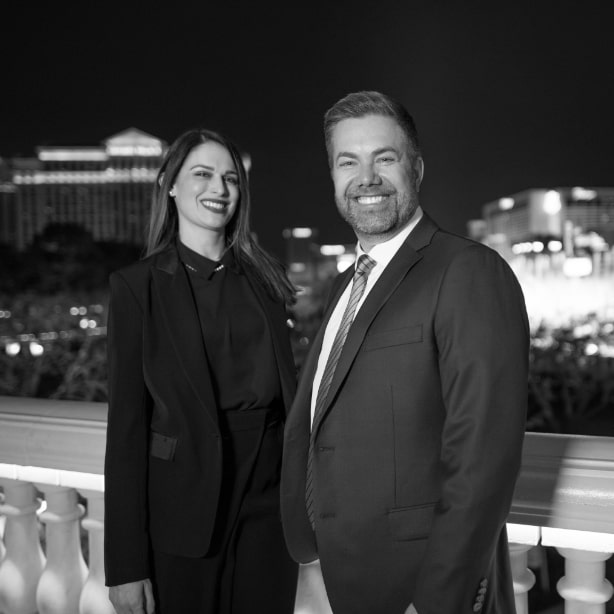 Rideshare

Accident Attorneys
Victims who are injured in Uber and Lyft accidents often find themselves tangled in a web of insurance company coverages, at-fault drivers, attorneys, and massive rideshare companies. At Hicks & Brasier, our injury lawyers can guide you through the maze to help you receive the maximum compensation you deserve.
For help figuring out who's responsible and how to recover after a Uber or Lyft accident, call the injury attorneys at Hicks & Brasier. 702-628-9888.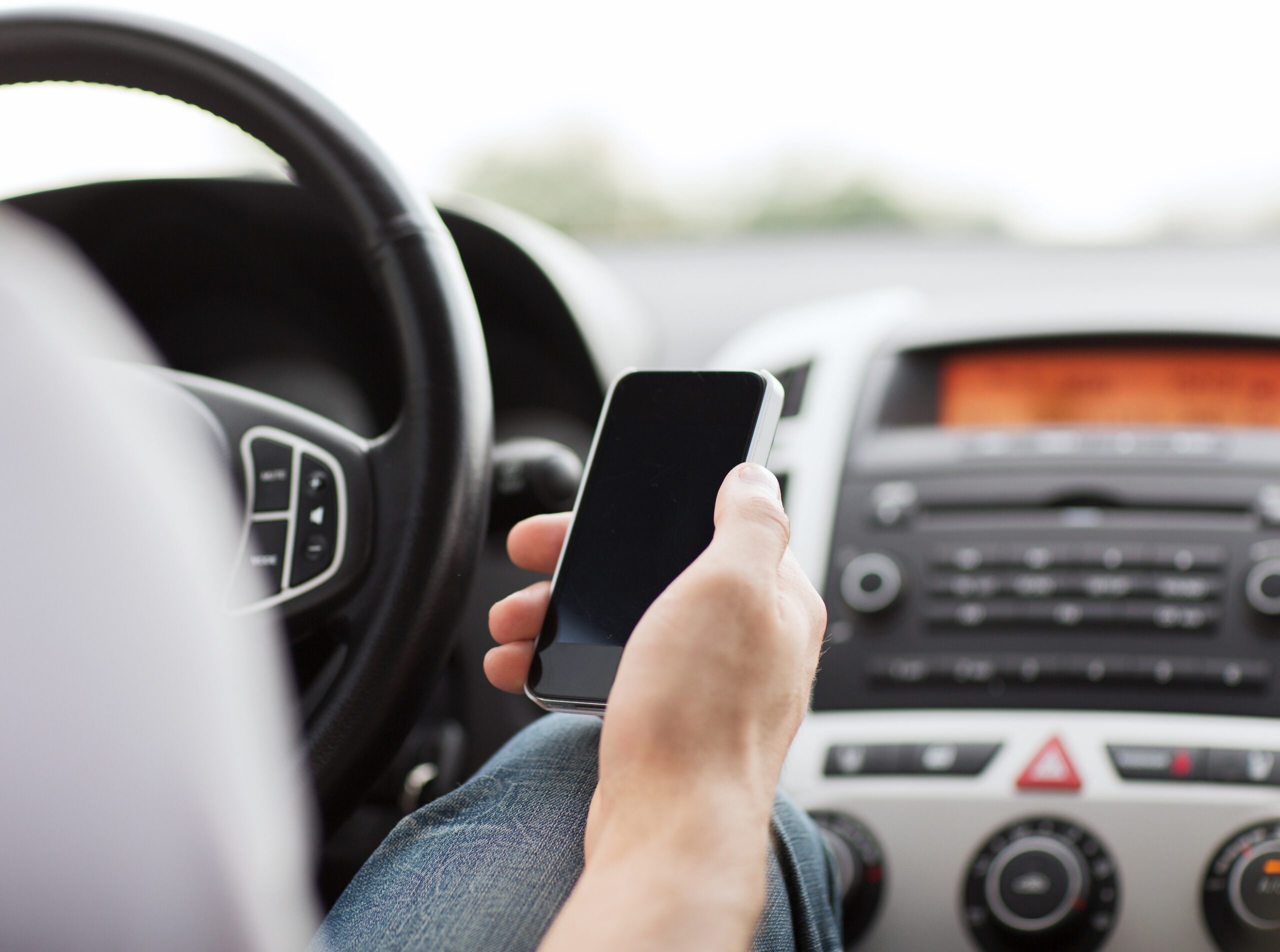 Who Is Responsible for Uber & Lyft Accidents?
Determining who's responsible in an Uber or Lyft accident can be difficult because there are so many factors involved. The person or entity who holds legal responsibility depends on the driver's app status when the crash happens, the cause of the crash, and the insurance coverages available.
Although both Uber and Lyft provide up to $1.5 million in insurance coverage for victims of rideshare accidents, that coverage may not apply to your case, or it may only partially be available.
Rideshare drivers must be logged in to the Uber or Lyft app at the time of the accident for the injuries to be covered by the rideshare company's insurance policy. If the at-fault driver was not logged into the rideshare app when the crash occurred, his or her own insurance policy will most likely be responsible for paying for your injuries and losses.
If the at-fault driver was logged in to the app, but waiting to accept a ride request when the car accident happened, Uber and Lyft provide third-party liability coverage of up to $50,000 per person and $100,000 per accident for bodily injuries. They also provide up to $25,000 in coverage for property damage.
If the driver was logged in to the app and en route to pick up a passenger or transporting a passenger, the rideshare companies offer up to $1.5 million in coverage for damages.
For a free, no-obligation consultation with an experienced car accident lawyer in Las Vegas, call 702-628-9888.
Rideshare accidents are not always the fault of the contracted driver. Sometimes other factors cause Uber or Lyft crashes. When this happens, determining liability can be tricky.
If another driver caused the crash, his or her insurance company is responsible for damages. If the other driver's insurance policy is not enough to cover the injuries, or the at-fault driver is uninsured, however, Uber & Lyft may provide uninsured or underinsured motorist coverage to pay for your injuries.
If a defective part, like a faulty tire, caused the crash, the manufacturer can be held liable for damages.
In some cases, multiple factors combine to cause rideshare accidents. Since Nevada follows a modified comparative negligence rule, damages are proportioned by fault. So even if you were partially at fault for the accident, you may still be able to recover damages.
Very great people. I highly recommend this firm. This was the first time I ever needed to get an attorney, I'm glad I chose this firm. They are very kind people, they are very attentive and will do everything in their power to ensure you have the outcome you deserve. Alison is amazing as well as the rest of the staff. Thank you.
Akir_a san
If your looking for a good lawyer well you just found the most amazing absolutely greatest Firm in Nevada. Hicks & Brasier. Jonathan Hicks is a absolutely amazing genious in his field of work & a very intelligent person who truly extremely cares about his clients well being & health situations and will guarantee fight for u every step of the way.
jacob wilson
Amazing!!Very Friendly!!The best experience I have ever had with Hicks and Brasier I recommend them to everyone! I Got my settlement and I received the best of the best service keeping me updated and they are very well trained to help you your family and friends!
Alv Al
What to Do After a Rideshare Accident in Nevada
The steps you take after a rideshare accident can help ensure your right to recover compensation is protected.
Prioritize safety and health.
The first thing to do after a rideshare accident is to check for injuries. Since some serious or even deadly injuries may not be apparent right away, call 911 and get help on the way even if everyone appears to be okay. If your own injuries are not severe, be sure to follow-up with a doctor as soon as possible.
Be sure to get the name and contact information of the rideshare driver, any witnesses who may have seen what happened, and any other drivers involved. If you are not seriously injured, use your smartphone to record videos or take pictures of the crash scene, property damage, and anything else that could be used as evidence in your case.
Use caution when speaking to the police, insurance company representatives, or Uber or Lyft.
While it is important to report the accident and explain what happened with honesty, saying the wrong thing could cause you to lose your right to compensation. Statements that you make right after a crash – when you're still in shock and adrenaline is running high – may be used against you later.
Contact a rideshare accident attorney right away.
You may be entitled to compensation for your injuries. An injury lawyer with Hicks & Brasier can help ensure your recovery is maximized.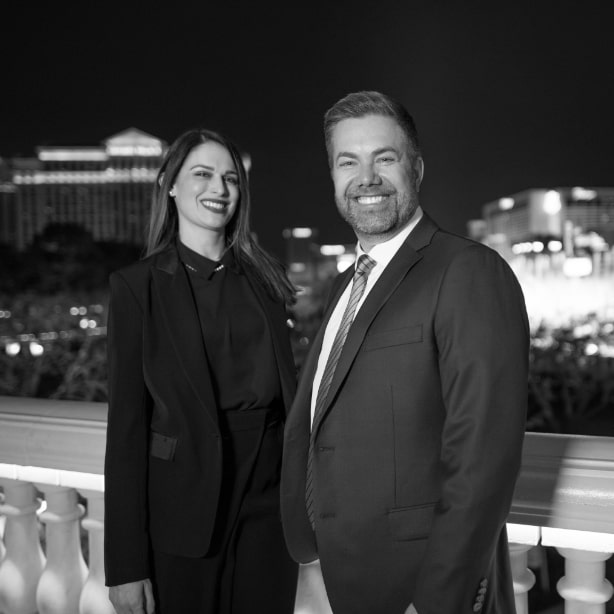 Our Practice Areas