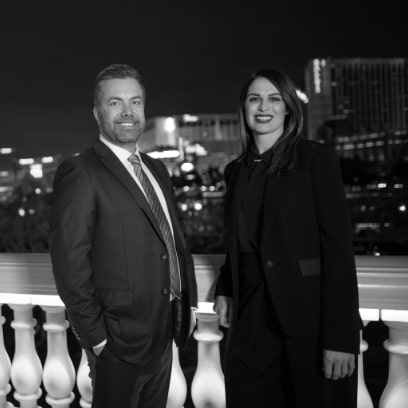 Las Vegas

Trucking Accident Lawyers
Approximately 500,000 commercial trucking accidents occur each year in the United States, and most of the victims who are injured or killed in these crashes are the occupants of smaller passenger vehicles. At Hicks & Brasier, our truck accident lawyers help victims recover compensation to pay for the financial burdens that arise in the aftermath of 18-wheeler accidents.
If you were hurt or your family member was killed in a commercial truck accident in Nevada, call Hicks & Brasier to find out how we can help you recover. 702-628-9888.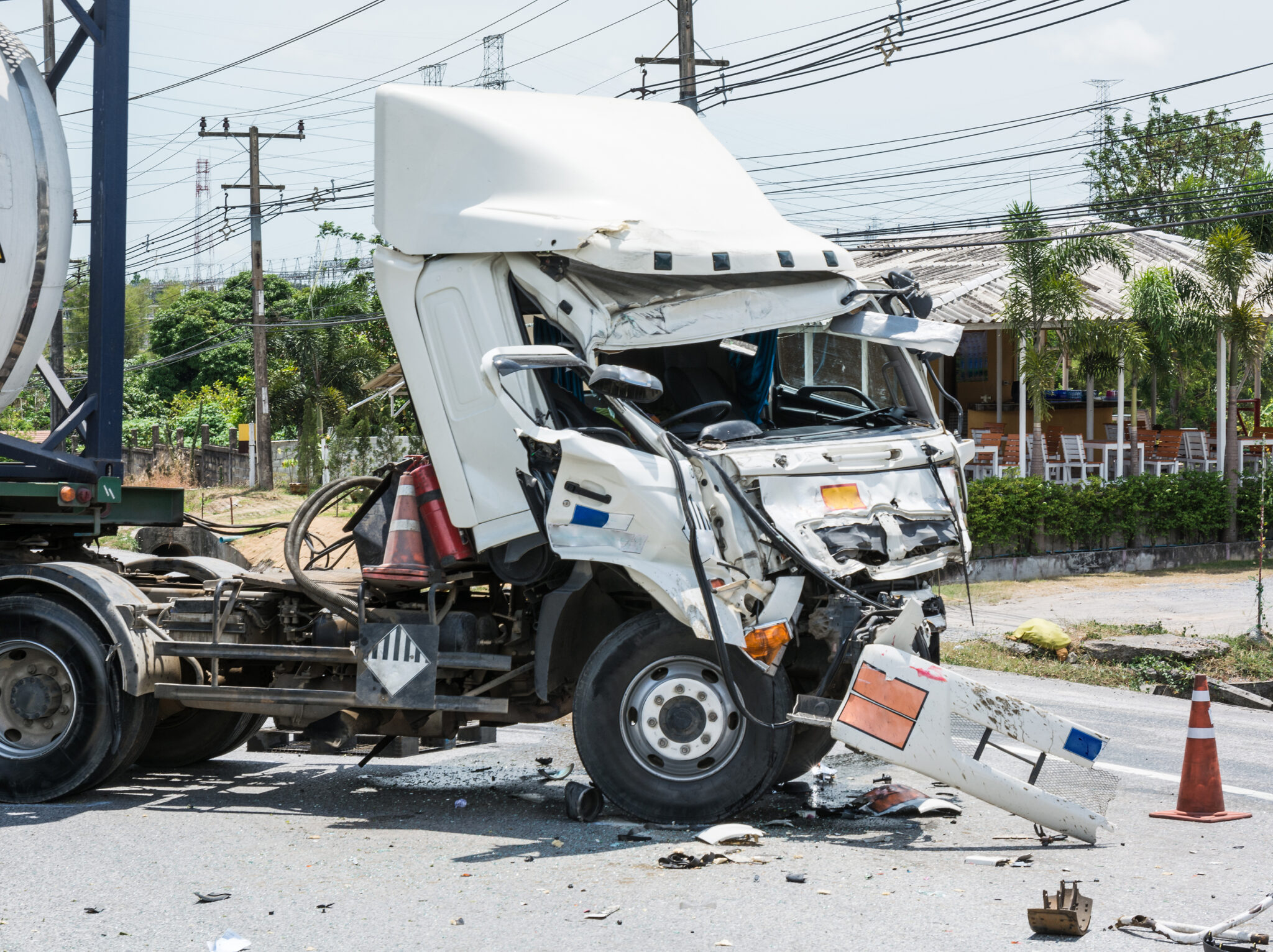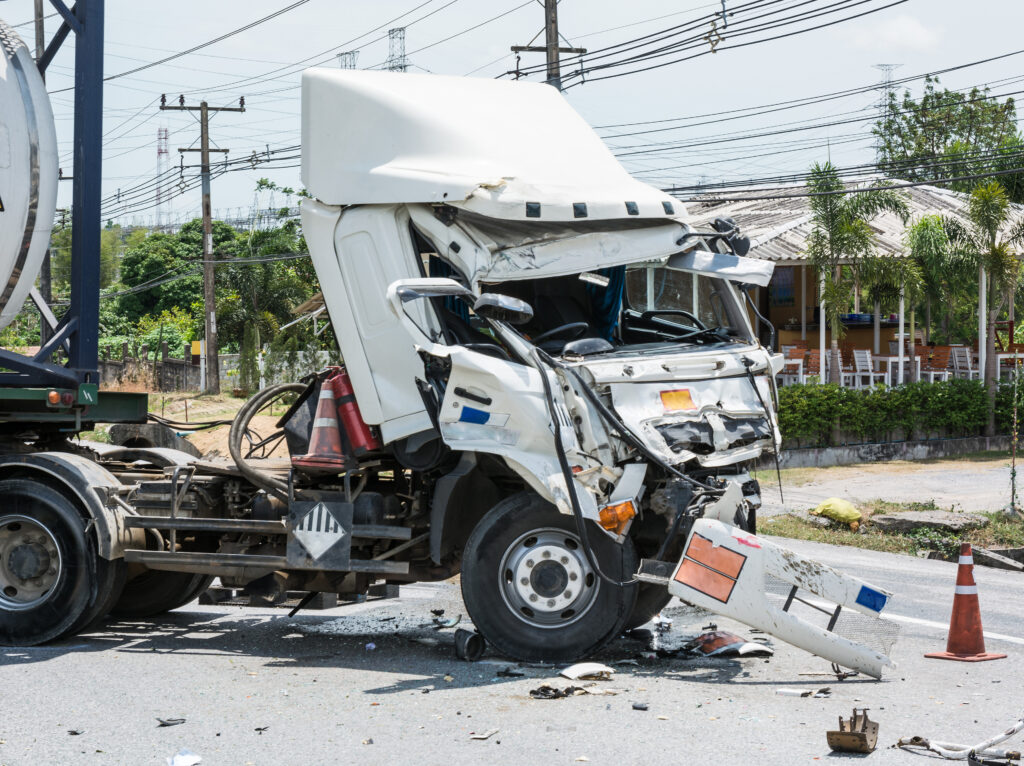 Common Causes of
Trucking Accidents
There are approximately 15.5 million large commercial trucks registered in the United States and about 2 million of those are tractor-trailers. With so many truckers rushing to meet delivery deadlines, the risk of becoming involved in a trucking accident is tremendous. While adverse weather conditions increase accident risk, there are a number of other reasons semi-truck crashes occur.
Approximately 13% of commercial truck accidents are caused by drowsy truck drivers and truckers who fall asleep at the wheel. That equates to about 55,000 truck crashes annually. Although there are regulations that govern the number of hours a trucker can be on the road, a shortage of drivers, increased delivery demands, and financial challenges often drive truckers to push past the limits.
The truck driver shortage that has plagued America in recent years has led to many trucking companies employing the services of drivers who lack experience behind the wheel. Without adequate experience or training, truckers are less likely to react properly to road hazards and dangerous conditions.
Improperly loaded semi-trucks are at an increased risk of rolling over. Truck rollover accidents often cause some of the most serious injuries. Additionally, when trucks are not properly loaded with their cargo secured, loads can shift, causing the truck to jackknife. Unsecured cargo on flatbed trailers can come loose, landing in the path of other motorists.
When an impaired trucker gets behind the wheel of an 80,000 pound commercial truck, catastrophic injuries are bound to happen. Alcohol, illegal street drugs, and prescription medication impair a driver's ability to focus, reaction time, judgement, and motor skills.
Defective Vehicle Parts and Negligent Maintenance
The National Highway Transportation Safety Administration reports that negligent maintenance contributes to about 40% of commercial truck crashes. This might include faulty brakes, defective tires, electrical and steering problems, defective cargo restraint systems, and a host of other types of equipment.
The blind spots that surround large commercial trucks contribute to countless motor vehicle crashes every year. In some cases, these accidents occur because the negligent trucker did not pay attention to the smaller vehicles around the truck.
For a free, no-obligation consultation with an experienced car accident lawyer in Las Vegas, call 702-628-9888.
Who May Be Liable for Trucking Accidents in Las Vegas?
Truckers are not the only ones who can be partially responsible for commercial truck accidents. In many cases, multiple parties can be held liable for the injuries and deaths caused by these crashes.
In Las Vegas, it is common for trucking companies to be held liable for large truck crashes. If the trucking company did not perform regular maintenance and inspections on the truck, pushed the driver to exceed Hours of Service regulations, cut corners with safety, or hired a driver who was known to be unqualified or a danger behind the wheel, the company can be held liable for damages.
Companies that manufacture commercial truck parts and equipment may be able to be held liable for injuries if the parts failed and contributed to the crash. Defective brakes, mechanical failures, and blown truck tires that cause injury accidents can mean manufacturers are on the hook to pay the accident victim's damages.
In many cases, truckers are not the people responsible for loading cargo on their trucks. If the personnel responsible for loading and securing a truck's cargo cut corners or overload the trailer, they can be held liable for accident injuries and deaths.
Very great people. I highly recommend this firm. This was the first time I ever needed to get an attorney, I'm glad I chose this firm. They are very kind people, they are very attentive and will do everything in their power to ensure you have the outcome you deserve. Alison is amazing as well as the rest of the staff. Thank you.
Akir_a san
If your looking for a good lawyer well you just found the most amazing absolutely greatest Firm in Nevada. Hicks & Brasier. Jonathan Hicks is a absolutely amazing genious in his field of work & a very intelligent person who truly extremely cares about his clients well being & health situations and will guarantee fight for u every step of the way.
jacob wilson
Amazing!!Very Friendly!!The best experience I have ever had with Hicks and Brasier I recommend them to everyone! I Got my settlement and I received the best of the best service keeping me updated and they are very well trained to help you your family and friends!
Alv Al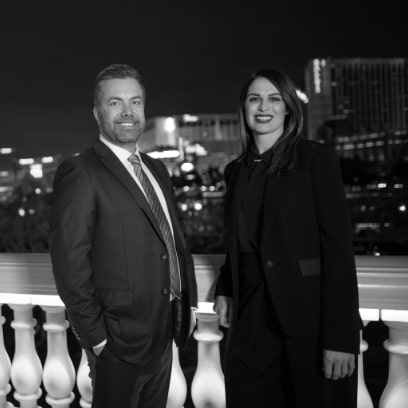 Our Practice Areas